Joining the Family as one Body
A loving and caring church that glorifies God in evangelism and disciple making.
Just as a body, though one, has many parts, but all its many parts form one body, so it is with Christ. – 1 Corinthians 12:12 Here at PBC, we value everyone. Prerequisite to Membership includes attending the classes and to be involved in the life of the church.
Baptism & Membership forms
Baptism & Membership
Those who wish to apply for baptism and/or membership are required to undergo class(es). Kindly notify the church office your particulars. Please see the Explanatory Note for details. After the class(es) the applicant should then complete and submit the attached form(s) as appropriate to the church office.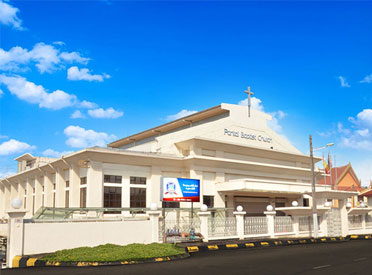 If you wish to join Pantai Baptist Church as a member, kindly download and study the Church Constitution.