Joining the Family as one Body
Our Mission Statement:
"A loving and caring church that glorifies God in evangelism and disciple making"
To achieve this, we need to move together as One Body. I Corinthians 12:12 tells us: "Just as a body, though one, has many parts, but all its many parts form one body, so it is with Christ." Being part of the body at PBC will help us fulfil our mission.
Baptism & Membership Process
Those who wish to apply for baptism and/or membership are required to undergo a class. Kindly notify the church office your particulars. We will then schedule you into the next class. After the class the applicant should then complete and submit the attached form as appropriate to the church office.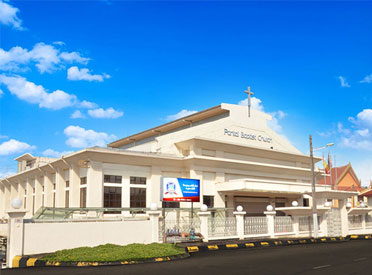 You should be familiar with the Church Constitution if you wish to join Pantai Baptist Church as a member.
Download the Church Constitution here.