Oversee the Cantonese Congregation
Pastor of Cantonese Congregation
Pastor Andrew Lim hails from Perak. He was called to serve full-time in Malaysia Campus Crusade for Christ in 1986. He obtained his Bachelor's degree in Theology from Malaysia Bible Seminary. He has served as the Mobilisation & Training Coordinator for the Chinese Department of the Malaysia Celebration of Hope project under Billy Graham Evangelistic Association in 2007. Pastor Andrew and Lydia were married in 1993 and today they have three sons. They joined the Cantonese Congregation in 2005 and have helped take care of the congregation since 2009.
Pastor Andrew's vision and mission is to build up the church members in knowing, serving, loving the Lord, and to live out the Christian life so that every member would truly follow Christ and be His disciples. He is also committed to help the congregation share the Gospel with non-believers.
In his areas of responsibility in the Cantonese ministry, Pastor Andrew preaches and conducts Holy Communion once a month. Together with his co-leaders, he plans and organises the Enoch Fellowship fortnightly on Saturdays. His other major responsibility is to organise evangelistic meetings around the festive occasions in Malaysia, such as Chinese New Year (CNY), Easter, Parents Day, Moon Cake Festival and Christmas.
He regularly carries out visitations and holds funeral services, if and when the need arises.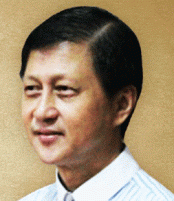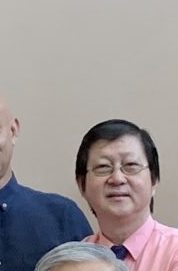 Email: andrewlydiaho@gmail.com