Joining the Family as one Body
A loving and caring church that glorifies God in evangelism and disciple making.
Just as a body, though one, has many parts, but all its many parts form one body, so it is with Christ. – 1 Corinthians 12:12 Here at PBC, we value everyone. Prerequisite to Membership includes attending the classes and to be involved in the life of the church.
The form may be filled on your computer then printed out for submission to PBC office. Or you may choose to print out a hard copy and then fill it up. Thereafter please submit together with all the necessary supporting documents. Please do not email the completed form to PBC.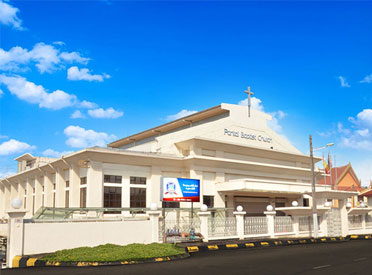 If you wish to join Pantai Baptist Church as a member, kindly download and study the Church Constitution.